Only 25 companies in the US were selected for this prestigious honor.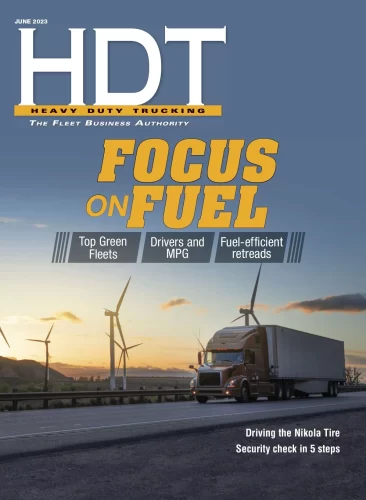 Heavy Duty Trucking magazine has announced its list of Top Green Fleets for 2023. In order to be chosen, the editors evaluate all of the submitted nominations based on their criteria. These factors include:
Adoption of alternative fuels and drivetrains.
Industry leading fuel economy.
Freight-efficiency strategies.
Leading-edge "green" facilities.
Sustainability goals.
Recent progress in sustainability journey.
Willingness to share their experience with others.
Other "green" awards received.
Plans for the coming year.
The trends illuminated by the publication include utilizing electric vehicles – trucks, forklifts, etc. – and integrating alternative fuels into their fleets. Despite California having some of the most regulations for environmental impact, a number of fleets throughout the United States are stepping up and making efforts to reduce their carbon footprint. On the list, various types and sizes of operations are present, proving that sustainability is attainable for everyone.
"It's a pleasure to be listed amongst these impressive operations," said Tom Tokarczyk, President of Artur Express. "Being one of the few mid-sized carriers in the Midwest with electric trucks is exciting and a great honor."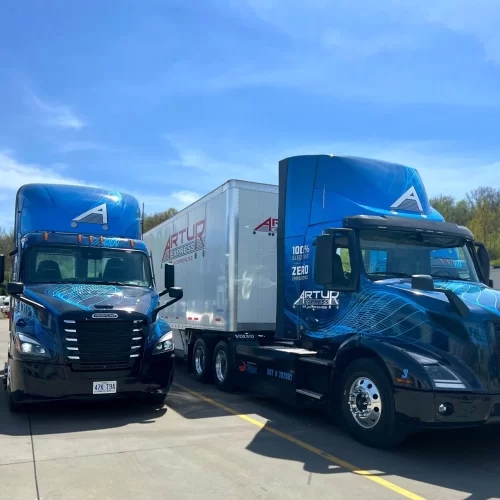 Artur Express appears on the list for a variety of factors. For instance, the recent addition of two Freightliner eCascadias and one Volvo VNR to the fleet, plus two chargers at the terminal. These all-electric trucks are on the dedicated local accounts, providing service around St. Louis. However, simply adding EVs to the fleet accounts for a smaller portion of Artur Express's sustainability initiative. The Driver Habits program incentivizes all company drivers to be more fuel efficient. With coaching on methods for cruise control, reducing idling, smooth acceleration, and gentle braking, drivers are more equipped to efficiently operate Artur Express's equipment.
"We have plans to increase our investments in electric vehicles in the future," said Artur Wagrodzki, President of Artur Express. "Efficiency doesn't stop with three vehicles. Artur Express is ready to become an example for Midwest carriers to embrace technology, innovation, and sustainability."
Artur Express has already ordered another Volvo VNR that is expected to arrive by the end of the third quarter.
View the entire list here, and read the Artur Express feature here.