TRUCK LEASE

---
First ever truly unique Walk Away Lease Program that is built for CONTRACTORS to SUCCEED. Only pay when you're driving!
Walk Away Lease
No Down Payment
No fixed lease payment
Lease payment per loaded mile
When you take time off, you have ZERO payments and ZERO deductions
Fuel cards, cash advances available
Monthly fuel rebates
1099 Contractor status
Be your own boss!
Never get behind on payments with NO negative settlement guarantee
Bumper to bumper warranty for entire lease term
Many 2017-2023 Freightliner Cascadias and Volvo 760s to choose from (see trucks below)
Choose between Dry, Reefer or Expedited Divisions
Regional, OTR or Team Owner Operators
70-90% drop and hook, depending on region and division
NO FORCE DISPATCH – YOU choose what loads are best for you via our online load board and dedicated dispatcher
TRUE maintenance program covers 100% of breakdowns, this is not an escrow or savings account.
Covers all PMs, service, tires, brakes, normal wear/tear, free sub rental when truck in shop.
Never worry about out of pocket cost for any breakdown
* Minimum qualifying requirements apply. Not all applicants will be accepted.
---
PROFIT CALCULATOR
ALL mileage and dollar figures provided on this page are ESTIMATES ONLY and should not be relied upon in lieu of the prospective owner-operator's own business experience and/or professional guidance (i.e. business manager, accountant, attorney, etc). Artur Express DOES NOT guarantee a minimum level of miles and/or revenue for owner-operators.
---
LEASING MODELS: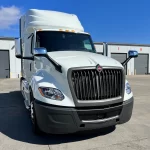 International LT 625
The engineers at International turned to the people who know driving best — real truck drivers. These professionals gave honest, priceless input during numerous research sessions and driver clinics. Then they set about redesigning, fine-tuning, and retesting until drivers agreed, "This is the truck I've always wanted to drive." That's how the LT Series became […]
LEARN MORE & VIEW PHOTOS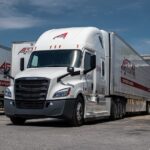 Freightliner Cascadia Evolution
The Cascadia is the most advanced on-highway truck Freightliner has ever offered. Advanced aerodynamics help it slice through the air and boost fuel efficiency. Smart exterior design improves basic vehicle servicing, increasing uptime. During an average week, between driving, doing paperwork, eating, taking breaks, exercising and sleeping, drivers can spend more than 100 hours in […]
LEARN MORE & VIEW PHOTOS
Volvo 760
Combined with setting the standard for aerodynamic performance and our next generation Volvo D13TC engine, the Volvo VNL is designed to help customers save fuel on virtually any load and route for highway applications. The VNL interior offers redesigned working and living spaces, optimized to put the driver comfortably in command, maximizing productivity. The latest […]
LEARN MORE & VIEW PHOTOS
---
APPLY NOW:
You can fill out the form below to contact our recruiter.