Hazelwood, MO, – On Thursday, April 13, 2022 Artur Express unveiled three custom-wrapped fully electric trucks.
The trucks, two 2024 Freightliner eCascadias and one 2024 Volvo VNR, will be used on Artur Express' local, dedicated Chep Pallets account.
"Our customers have expressed the desire to partner with carriers who use electric vehicles and we are proud to deliver," said Artur Express President Artur Wagrodzki.
The trucks, which have a range of up to 230 miles on a single charge, will operate in the 150-mile radius of the dedicated account.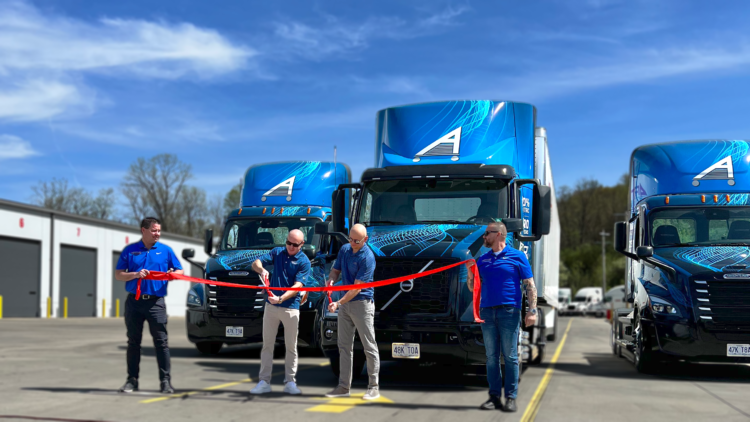 "This is truly a historic day for us at Artur Express," said Kristi Randall, Vice President of Corporate Administration. "We are the first trucking company in St. Louis to acquire three fully-electric, zero-emission semi trucks."
"We have always considered ourselves a forward-thinking company – the fact we're the first fleet in St. Louis to invest in decarbonization within the supply chain industry further affirms our willingness to not only embrace the future of freight, but to lead it," Randall said.
"We're excited to be the first company in St. Louis to purchase and operate electric trucks. We pride ourselves on being a leading-edge carrier," said Artur Express President Tom Tokarczyk.
The trucks will be driven by Artur Express drivers Erik Bucceri, Ronald Bretz, and Chucky Riggs.
On Monday, April 17, 2023 the trucks officially pulled their first loads.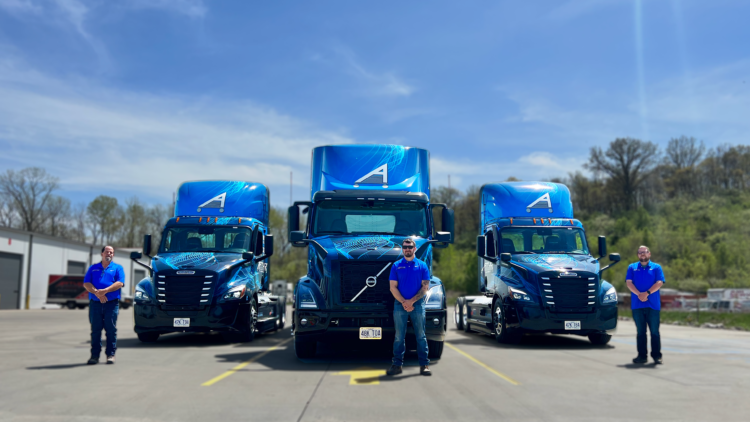 "I never thought I'd be driving electric," said Bretz, a driver with 23 years of experience. "It's a smooth ride. I can't believe I'm saying this, but I love it."
Bretz, who drives one of the two 2024 Freightliner eCascadias, continued, "This truck is unbelievable. It responds well, it pulls well. I'm really impressed. The turning radius is incredible. I could back this truck in anywhere. The interior is beautiful, the steering is a dream, and the stereo works great."
Bucceri, who drives the Volvo VNR, said, "It's a lot quieter and smoother than a traditional day cab. It has a great turning radius and the steering wheel is responsive. It has great pulling power. It feels very luxurious. I really like it."
Riggs, driver of one of two 2024 Freightliner eCascadias, agrees with Bretz and Bucceri – it's a much smoother ride. "It's like going from a Chevy work truck to a Denali. You can't even compare the two. It's a great ride and so much smoother than a traditional day cab."
"As we approach our 25th anniversary and the 1,000 truck mark, this is only the beginning for Artur Express. We will always invest in technology and our customer partners," Wagrodzki said.