For the sixth consecutive year, Artur Express has been named an Inc. 5,000 company as one of the country's fastest-growing private companies. This year, Artur Express climbed nearly 1,000 spots.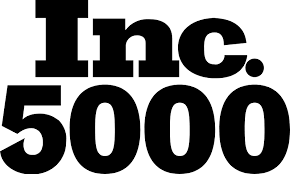 Hazelwood, Missouri, June 23, 2021
– Inc. magazine today announced that Artur Express is No. 3517 on its annual Inc. 5000 list, the most prestigious ranking of the nation's fastest-growing private companies. The list represents a unique look at the most successful companies within the American economy's most dynamic segment—its independent small businesses. The Inc. 5000 list is not industry-specific; it includes health care, technology, manufacturing, as well as other fast-growing industries.
"It's an honor to be named among some of the most trusted and respected privately-owned companies. We attribute our success to our diversified customer base, our hard-working staff, and safe drivers," said President Artur Wagrodzki.
"We're grateful for the relationships we've built with our customers over the last two decades. Our focus on service to our customers, as well as our drivers, has been a top priority at Artur Express, and we believe that's helped fuel our success," said President Tom Tokarczyk.
Not only have the companies on the 2021 Inc. 5000 been very competitive within their markets, but this year's list also proved especially resilient and flexible given 2020's unprecedented challenges. Among the 5,000, the average median three-year growth rate soared to 543 percent, and median revenue reached $11.1 million. Together, those companies added more than 610,000 jobs over the past three years.
"The 2021 Inc. 5000 list feels like one of the most important rosters of companies ever compiled," says Scott Omelianuk, editor-in-chief of Inc. "Building one of the fastest-growing companies in America in any year is a remarkable achievement. Building one in the crisis we've lived through is just plain amazing. This kind of accomplishment comes with hard work, smart pivots, great leadership, and the help of a whole lot of people."