Artur Express, Inc. is hosting its first ever Health Fair!
Join us on Friday, October 14th, 2022 at the terminal for our health fair and visit with vendors and health care professionals.
And the BEST part of all is this is at no cost to you!
Insurance cards will need to be presented for the flu shots
Insurance cards will need to be presented for the mammogram van
There will be an attendance prize drawing for those that participate. You will receive a Health Fair Passport and will get a sticker for each booth you visit. If you visit at least 5 booths, you will go into a drawing to win a prize!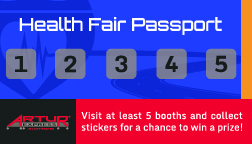 2022 Health Fair Vendor Lineup & Offers
Biometric Testing
 Blood tests will be conducted via fingerstick
 Total Cholesterol, HDL, LDL, Triglycerides, Glucose, Blood Pressure, Waist Circumference, Weight
 Results consultation with a St. Luke's Health Professional
Paper copy of results will be provided to each participant, and results will be uploaded to the Navigate Wellbeing portal
 Aggregate Reporting is available, on-demand, via the Navigate Wellbeing Admin Dashboard (this is an app that you will be able to download and save your screening results)
See attached flyer and click on link to register/ schedule time
Flu Shots
No charge directly to you/Billed via insurance claim
See flyer below and click on link to register/ schedule time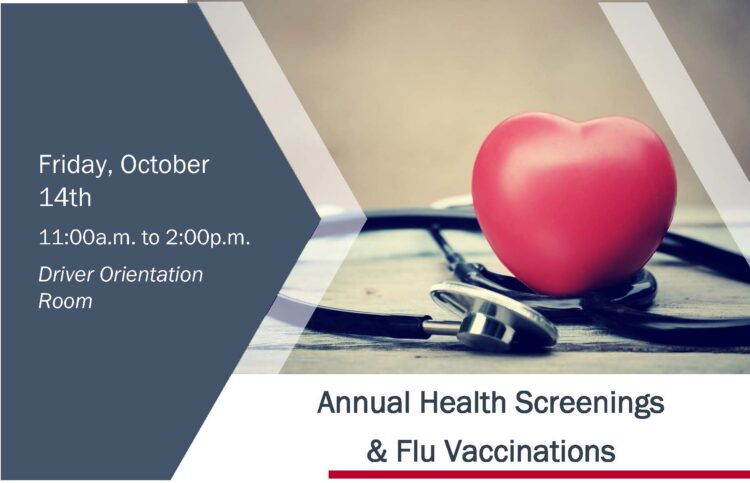 Click here for more information
If you need help registering, please contact HR.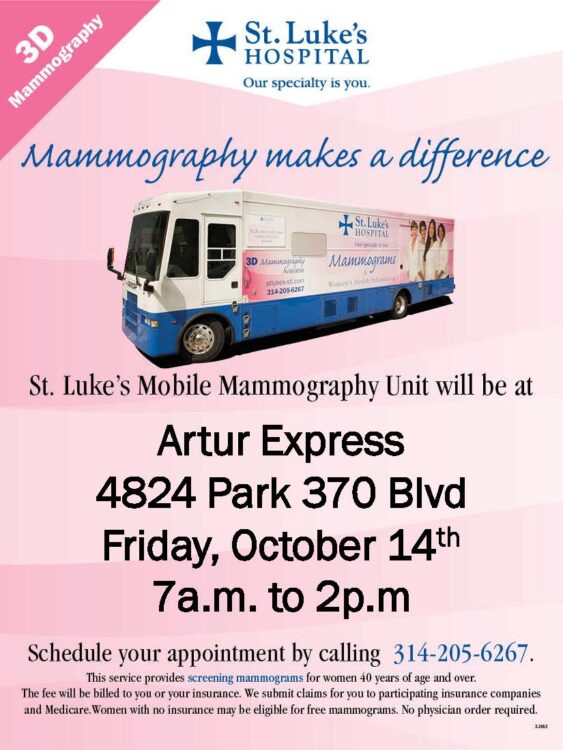 Women's Wellness/St Luke's Mammogram Van
7am – 2pm
This is a preventative screening for women 40 and over and is covered under insurance
Please call 314-205-6267 to schedule appt. You will more than likely have to leave a vm when you call but they will call you back right away to schedule
Massage Therapists
5-8 minute massage
No charge
Mental Health
Diabetes Awareness
We will be hosting a lunch and learn on Thursday, 9/22 from 12pm – 1pm
If interested in attending on 9/22 just let HR know
This will also be available as part of our virtual fair on 10/14 for our drivers who are unable to attend
Club Fitness
Inbody composition scans
Percussion therapy demonstrations
Normatec compression sleeve demonstrations
Club Fitness swag items
Dietician Trish from Executive Dining
Handouts
Recipes
Samples
Trish has been here before and is a wealth of great information!