Artur Express driver Lamont Starks was getting ready to deliver his load when he got a call from his dispatcher about his next load. Starks was surprised when he found out his next load wasn't your traditional reefer load — his next load was something far more meaningful to Starks. He learned he'd be hauling a load of wreaths for Wreaths Across America.
Wreaths Across America is a non-profit organization that works to lay wreaths on veteran's graves across the country. Each year, the organization helps to make sure that all veterans are remembered and honored during the holidays.
"While we have Veterans Day in the fall and Memorial Day in the spring, our servicemen and women sacrifice their time and safety every single day of the year, to preserve our freedoms. And in many homes across the U.S., every day there is an empty seat for one who is serving, or one who made the ultimate sacrifice for our country. That is why our mission to Remember, Honor and Teach lasts all year long, far beyond the single day in December when we coordinate wreath-laying ceremonies," Wreaths Across America states.
Starks is a military veteran. He served  in the Navy from 1989-1993. Starks said he had friends from the military who passed away. He said it felt good to be a part of honoring fellow soldiers.
"Hauling freight to your fellow servicemen who have sacrificed their life for our country — that's an honor," Starks said.
Over the weekend, Starks picked up his load in Maine and then headed back to Missouri, where the wreaths will be laid at the Jefferson Barracks National Cemetery in St. Louis, Missouri.
Starks said that every part of the load was an honor. When he arrived to pick up the load, he was offered to wait in a comfortable driver's longue. He said everyone was friendly and thanked him for helping honor our nation's veterans.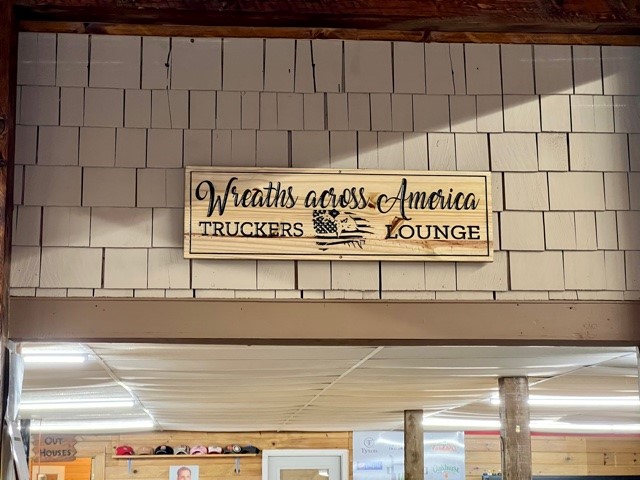 "They were all very nice people," Starks said. "They were all appreciative of the drivers who haul the wreaths."
Starks truck even received some attention. The Wreaths Across America team affixed a wreath to the front of his truck.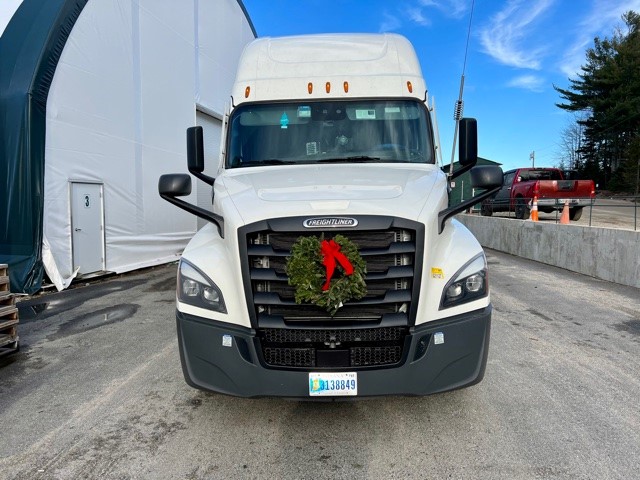 While this was Starks first time hauling a load for Wreaths Across America, he said he'd like to do it again in the future.
Kristi Randall, Artur Express Vice President, thanked Starks for representing the company and hauling the load.
"Lamont is a true professional and great representative of Artur Express," she said, "We're proud of the work he does, and we're honored to have him on our team. "
Both Randall and Starks agree — while this may have been the company's first load with Wreaths Across America, it won't be the last.
"It was a privilege to have been chosen by Wreaths Across America in honoring our nation's veterans. We hope to expand our partnership in the future," Randall said.
If you'd like to join Wreaths Across America, the organization is seeking volunteers for National Wreaths Across America Day on Saturday, December 18.
"Each December on National Wreaths Across America Day, our mission to Remember, Honor and Teach is carried out by coordinating wreath-laying ceremonies at Arlington National Cemetery, as well as at more than 2,500 additional locations in all 50 U.S. states, at sea and abroad," the Wreaths Across America website states.
Follow this link for more information.