WELCOME TO TAB
---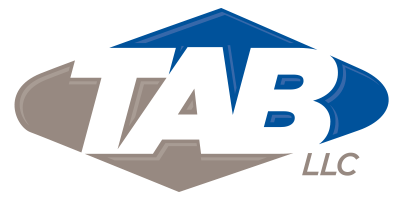 The transportation market today is complex and challenging. The increasing need for cutting edge technology, challenging governmental regulations, as well as driver and fuel uncertainties, have made this era in transportation more complex and challenging than ever before! With the industry in its current state, many companies are resorting to outsourcing in order to keep the cost associated with effectively utilizing the best transportation mode, responding to market fluctuations, and accurately tracking the product, at a minimum. At TAB we are more than just a third-party Supply Chain Management company. We have the logistics experience and network needed to not only save your company money, but also decrease delivery times, improve customer service, and create logistic efficiencies.
We start by gaining an understanding of your company's current operation. We then create a customized solution for your specific needs, including inbound and outbound freight management, freight consolidation, distribution, and warehousing. Using the latest technologies, our own private fleet, and our vast partner carrier network, we seamlessly respond to your market demands and disruptions. We can even provide onsite personnel to work closely with your management and procurement teams.
Let our knowledge, network, and technology take your management system to the next level!
Services of TAB
Freight Brokerage Services
Single Source Supply Chain Management
Intermodal/Rail
Consulting Services
Inbound Freight Management
Dedicated On-site Management Services
Van
Flatbed
Temperature Control
Oversized Shipments
Expedited Shipments
---
BROKER AGENTS WANTED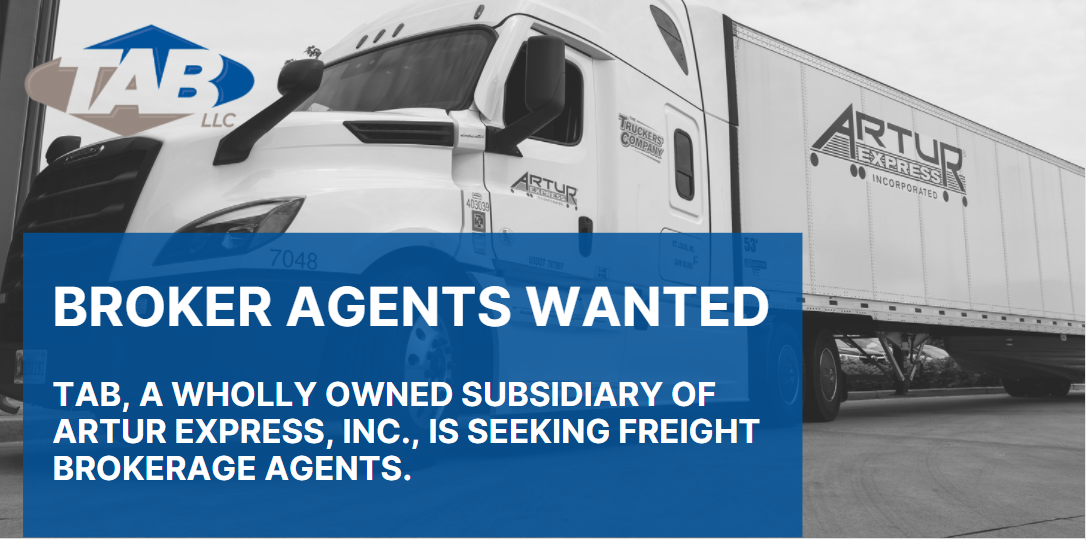 At TAB, we offer:
Revenue splits as high as 80% (depending on volume) as well as up to 3% on revenue if load is moved on an Artur Asset
Asset Based logistics (nearly 850 tractors and 3750 trailers)
Company paid subscriptions to DAT 360 and Internet Truckstop
Agent load coverage assistance (corporate brokerage staff that will assist with load coverage – if needed)
Excellent credit rating and fast payment to carriers
Ability to provide fuel advances and quick payments to carriers
Business Cards
TAB / Artur Express e-mail address TAB / Artur Express Marketing material Sales and Operational support
Cargo and Liability insurance
Surety bond
Access to our Extensive carrier Data Base Fast Customer credit approval
Fast Carrier approval and set-up Customer Account protection
Rating Tools and support
Systems Training
Full accounting administrative support: Customer Billing
Carrier Payables
Account Receivables
Claims Management
State of the Art Ditat TMS operating system
All you will need to start is:
Computer
Internet
Desire to succeed
A Book of Business
Apply Now
"*" indicates required fields
DRIVERS - CLICK HERE
Email [email protected] for more information.