Want to Drive for the Truckers' Company?
OTR Van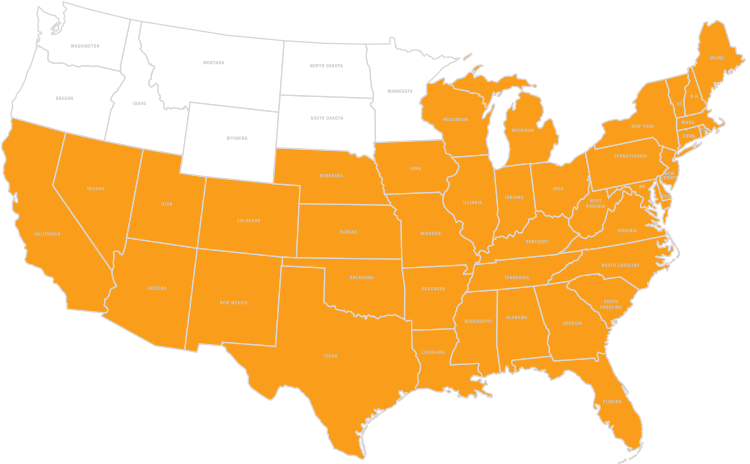 STATES INCLUDE: all continental states excluding Idaho, Minnesota, Montana, North Dakota, Oregon, South Dakota, Washington, Wyoming
TO QUALIFY FOR THE EAST BONUS, THE LOAD MUST PICK UP OR DELIVER IN THE FOLLOWING STATES: Connecticut, Delaware, Maine, Maryland, Massachusetts, New Hampshire, New Jersey, New York, Pennsylvania, Rhode Island, Vermont, Virginia, West Virginia
Company Drivers
W2 employee
401k with employer match
Weekly pay
Health benefits
63¢




*Rate Includes 3¢ Market Adjustment

68¢ *Rate Includes 3¢ Market Adjustment

80¢ *Rate Includes 3¢ Market Adjustment


60¢

*Rate Includes 5¢ Market Adjustment

64¢

*Rate Includes 5¢ Market Adjustment

73¢ *Rate Includes 5¢ Market Adjustment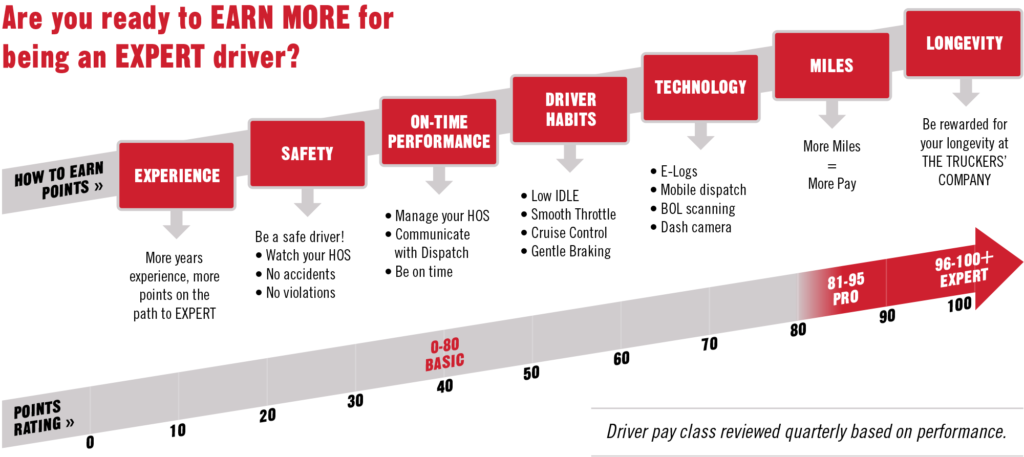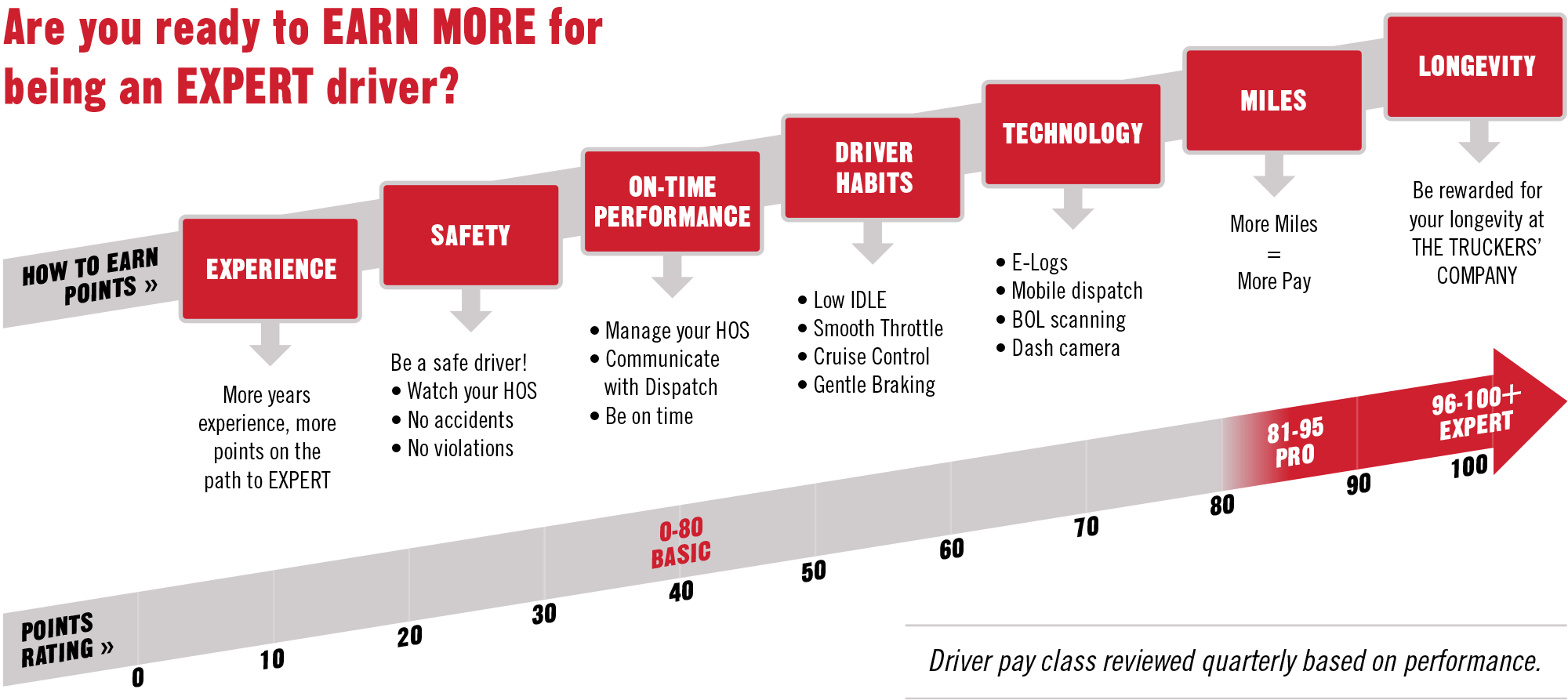 Additional Compensation
Stop pay $25
Waiting time after 2 hours $20/$150 max
Local pay – per hour $20-$29 based on market
NYC surcharge $150
Some lanes have market adjustments built in and will be reviewed and adjusted quarterly
Owner Operators
Lease operators/owner operators
Contractor percentage + fuel plan
Line haul percentage: 82%
Customer fuel surcharge: 100%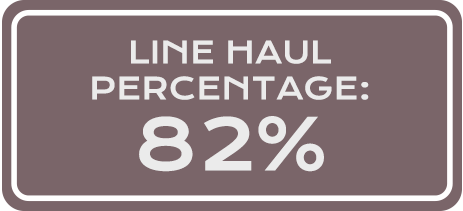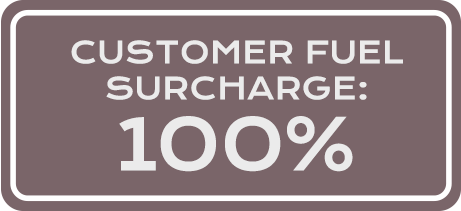 Additional Compensation:
Local Work paid hourly
North East* paid on any loads that originate or deliver in the following states: CT, DE, DC, MA, MD, ME, NH, NJ, NY, PA, RI, VT
Extra stops $50
Fuel Surcharge updated weekly
Market Adjustment Bonus** evaluated and adjusted quarterly
Team Bonuses (Paid Monthly) minimum 16,000+ miles
Potential Deductions:
| | | |
| --- | --- | --- |
| POTENTIAL DEDUCTIONS (Per Loaded Mile) | | |
| Van / Cargo Ins / Trailer Phys Dam Ins | | |
| | | |
| Liability / Bobtail / NTU | | |
| eLog / BestPass / Technology | | |
| License, Registration & Fees | | |
| POTENTIAL DEDUCTIONS (Loaded and Unloaded Miles) | | |
| | | |
Lease operators
OWNER OPERATOR PAGE
ALL mileage and dollar figures provided on this page are ESTIMATES ONLY and should not be relied upon in lieu of the prospective owner-operator's own business experience and/or professional guidance (i.e. business manager, accountant, attorney, etc). Artur Express DOES NOT guarantee a minimum level of miles and/or revenue for owner-operators.
---
FAQs
How much experience do you require?
We require at least 18 months current OTR experience with a 53′ trailer.
Do you hire SAP drivers?
Not at this time.
Where is HQ?
We are located outside of St. Louis in Hazelwood, MO.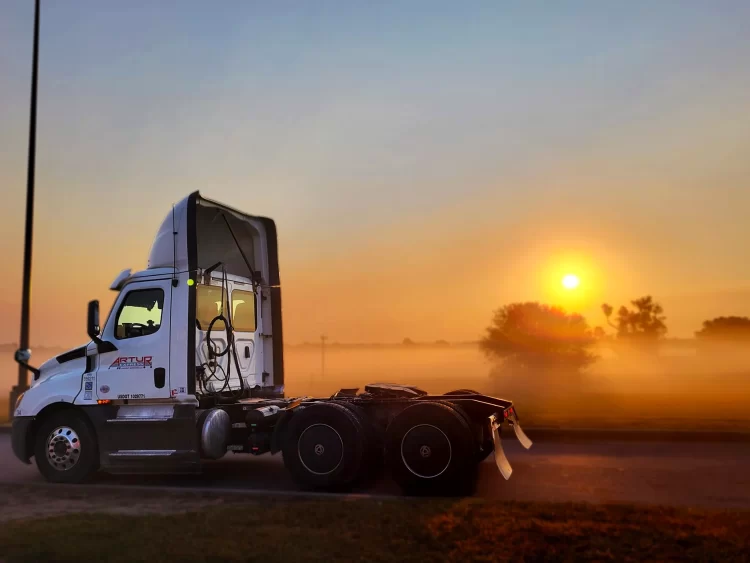 ---
LEASING MODELS: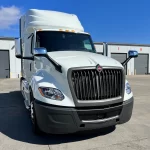 International LT 625
The engineers at International turned to the people who know driving best — real truck drivers. These professionals gave honest, priceless input during numerous research sessions and driver clinics. Then they set about redesigning, fine-tuning, and retesting until drivers agreed, "This is the truck I've always wanted to drive." That's how the LT Series became […]
LEARN MORE & VIEW PHOTOS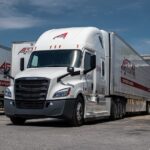 Freightliner Cascadia Evolution
The Cascadia is the most advanced on-highway truck Freightliner has ever offered. Advanced aerodynamics help it slice through the air and boost fuel efficiency. Smart exterior design improves basic vehicle servicing, increasing uptime. During an average week, between driving, doing paperwork, eating, taking breaks, exercising and sleeping, drivers can spend more than 100 hours in […]
LEARN MORE & VIEW PHOTOS
Volvo 760
Combined with setting the standard for aerodynamic performance and our next generation Volvo D13TC engine, the Volvo VNL is designed to help customers save fuel on virtually any load and route for highway applications. The VNL interior offers redesigned working and living spaces, optimized to put the driver comfortably in command, maximizing productivity. The latest […]
LEARN MORE & VIEW PHOTOS
---
APPLY NOW:
You can fill out the form below to contact our recruiter.